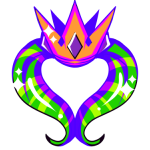 Slurku Illustrations
TOS
Please read and adhere to these terms before hiring for any commission work. Much appreciated!
ToS revised as of January 2023
★Things I will draw★
♥━━━━━━━━━★👑★━━━━━━━━━♥
Furries
Animals
Monsters/Creatures
Toons
Fanart
Humanoids (Mildly human-like Characters please ask/up for debate
✘Things I WILL NOT draw✘
♥━━━━━━━━━★👑★━━━━━━━━━♥
✘No exceptions✘
Tattoos
Logos
Your kids
Your Pets
Excessive violence or gore
Racist, offensive, or controversial material.
Humans ( Not that I can't draw them, I just don't enjoy drawing them and are relegated to personal art only.)
Anime
Vehicles
Heavy Machinery
CP/Pedophilia/Rape✘Fetishes/Kinks I will not draw✘
Inflation, Stuffing, Overly fat, (BBW does not count. I mean so morbidly obese you can't distinguish limbs or the head)
Roid Rage/impossibly muscular
Scat/ any toilet material
Diaper play
Watersports
Any pregnant fetish
Anything with eggs
Cub Porn/CP
Vomit
Some transformations (Ask)
(Please ask me about a certain kink before sending in your form if you are not sure)
Feral Anything (Mythological creatures included)
Zoophilia
Butt Plugging
Beastilaity
Over all weird fetishes
Realistic animal genitalia
★Commission Terms and Rules★
♥━━━━━━━━━★👑★━━━━━━━━━♥
★You must be 18 or older to commission me★Commissions are not first come, first served.★ Clients/commissioners MAY NOT mint/sell anything commissioned from me for NFT or feed to AI. If I catch you doing so you will be permanently blacklisted from EVER commissioning me.★By commissioning me you agree and accept that I will be using select pieces for promotional purposes. Otherwise, you retain the full rights to your artwork.★ Commission ETA's vary and are usually listed along the form depending on the type. Icons and commissions with no backgrounds take 1-2 weeks of completion while refs and work with backgrounds take around 3 weeks to a month ONCE STARTED. Updates will be issued if I need more time.★The sketch does not reflect the final product★Updates are issued every Friday or Thursday★I can work with creative freedom or limited boundaries.★I work with online invoices exclusively at this time. Payment is to be made upfront and Echecks are not accepted. Cryptocurrency is NOT accepted. Small commissions like icons need to be paid within 24 hours before the commission is canceled, large projects will have partial payment options and longer windows unique to the work and its complexity.★What you see is what I offer and nothing outside of that, nor am I open to new projects not currently being offered.★There are prop fees that will be added to the pricing sections of the commission's form with varying amounts depending on the commission.★ Very complex characters will come with an extra fee added to the cost ranging from $10-$50★ I'm currently not open to doing alt versions for commissions at this time.★I do not tolerate nickpicking especially on lower teir commissions and will refund immediately if I suspect it. Provide the information I require.★ Please provide at least one and some kind of ref that is updated and flat colored. Failure to do so will result in me declining your form.★When providing refs/links to Toyhouse, Dropbox, or Google Drive please specify what is current and updated in terms of you character's design.★Icons and headshots are to remain from the shoulder/neck up.★The price is doubled for matching icons or couples icons.★All commissions come with a transparent void of effects with only simple shading and highlights. (Excluding heavily rendered pieces)★A sketch WIP will always be provided before finalization. Work will not continue until it has been approved★All corrections are to be made while the piece is in penciling stages and in a single go. Please list out all issues that need corrections in one pass.★ Please check your WIP carefully and make sure you are 100% satisfied as once the work is marked as approved on Trello I will not make any further edits or additions unless "I" make a mistake.★I have the right to cancel a commission at any time for any reason prior to me starting work on a commission and a full refund will be issued if I cancel a commission before starting.★ I may not accept everything offered to me★ Commissions requesting anything not within my strengths will be declined or requested to be reworked to accommodate my skill set.★If you need to cancel a commission at any time, please let me know ASAP★ There are no refunds after the work is complete.★If you cancel your commission after a substantial amount of work has been completed, you will only be given a refund proportionate to the amount of work not completed. All art files that have been completed will be given to the commissioner upon cancellation.★ Chargebacks of any type will result in a permanent ban from all future commissions and you will be blacklisted and possibly named and shamed depending on the severity of the offense. I will also do everything in my power to dispute.★If you request a refund for an illegitimate reason i.e( Poor financial choices, going to another artist) you will be blacklisted and banned from commissioning me once your refund has been sent.★I operate best with prompt communication, it is the client's resposiblity to be prompt with replies to WIPs and edits.★ If you plan to gift commission(s) to someone please be sure to give me at least 1-2 weeks ahead of time notice so that I may prioritize the work and have it done before the deadline.★Before sending update requests refer to my Trello/queue as it is always updated with visual statuses. Feel free to contact me to make any corrections of you spot anything off. Do so ASAP.★Once the artwork is complete I do not do revisions as in: Requesting edits weeks, months or even a few years after the work has been completed.★Any sort of corrections requested after work is complete will result in a $5 fee at a minimum depending on how big the edit it.★Abusive behavior to me will result in immediate cancellation of your commission.★ Do not ask me to alter my art style unless I'm offering commissions based around a certain style.★Commissions are not done in the order in which received but which type, so if you ordered something that requires heavy work but I have more simpler pieces to do yours will be last.★The wait/hold queue is open to anyone however if you forfeit your spot three times you are banned from commissioning and blacklisted★ Partial payment available for commissions $100 and over. This option is not available during the holidays.★ I will not continue work on a commission until I've been given the okay to do so after I send a WIP. Even if I estimate that day the art will be finished, if I send a WIP for review and you do not answer I will not go forward until I get the okay. It is the client's responsibility to reply and review WIPs in a timely manner.★Please communicate if your replies will be slow. I have a life and other things to do and other people's commissions to work on. I will move on to the next client if kept waiting for your review for more than two days.★ I do not do extra work outside my work hours: 3PM-9PM EST it is your responsibility to check your messages for WIPs and questions asked. You will have to wait the next available work day for correspondence. Once I'm done for the day, I'm done.★ Respect my work schedule. I have a life and responsibilities outside of freelance. I will not be responding to messages outside my schedule and downtime hours.★ Any work not a commission I work on is done during my free time and breaks. Do not harass me just because I owe work.
★Traditional Art★
♥━━━━━━━━━★👑★━━━━━━━━━♥
★-Please know what you want, and try to stick with your request.★-I will be selective with what I accept★- I'm not open to extremely cluttered and heavily complex work★-You get a max of 3 edits in the penciling stage only, once the image is being inked and colored it is FINAL. You will be charged 50% additional of the cost of said commission if any edits afterward are needed that are not due to my miscalculations. (meaning I WILL have to start over.)★-You must provide your real name on your address to be sure the art makes it too you if you are unable to do so I cannot accept your commission.★-If your art gets lost in the mail I will make a new one for you free of charge, however if that one becomes lost as well a partial refund will be issued.
♥━━━━━━━━━★👑★━━━━━━━━━♥
★★Final Note★★
Anything you commission from me is yours to do with whatever you please excluding defacing the work, Minting for NFT and altering it in any way that isn't for use such as in a banner etc. While I don't care if you repost any commission you receive from me crediting me is required. None watermarked high-res work will always be provided and kept for up to a month so please save your image!If any questions you have have not been answered please feel free to contact me here: ★Slurku Contact★